eBay Classifieds Group selected Juniper Networks, when they needed robust infrastructure for expanding their e-business services for hosting all of the classified advertising platforms for its operations.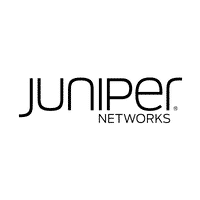 Client- eBay Classifieds Group
eBay Classifieds Group is an innovative leader in online classifieds business having unique brands like – BilBasen, DBA, 2dehands/2ememain, eBay Kleinanzeigen, Gumtree, Kijiji, Marktplaats.nl, mobile.de, Motors.co.uk, and Vivanuncios – which offer online classifieds in more than 1,000 cities around the world. As part of eBay Inc., eBay Classifieds Group and its local labels share eBay's overall purpose, as formulated on eBayInc.com.
Solution Architecture
Solution for eBay Classifieds Group, is based on Juniper Networks leading products: Contrail Networking, Contrail Cloud Platform, QFX5100 Switch
Contrail Networking
Contrail Networking is a simple, robust, reliable, open, and agile cloud network automation product that implements an SDN architecture. Contrail Networking is equipped with always-on advanced analytics capabilities to offer deep insights into application and infrastructure performance for better visualization, easier diagnostics, rich reporting and custom application development.
Contrail Cloud Platform
Contrail Cloud Platform offers comprehensive cloud orchestration software that comprises distributed compute, storage, networking and management. The updates contain enhancements to the OpenStack and distributed storage modules, enhancements to the platform's real-time monitoring and service assurances. Juniper Networks Contrail Cloud Platform is a complete turnkey cloud management platform that is hardened and integrated from open source technologies including OpenStack cloud management platform, Open Contrail, Ceph distributed storage system, and Puppet server management.
QFX5100 Switch
The QFX5100 line comprises access and top-of-rack 10/40GbE Ethernet switches delivering low latency, fast, robust, flexible deployment options, and rich automation features. The QFX5100 line includes 10GbE (fiber and copper) and 40GbE fixed configuration options with rich Layer 2, Layer 3, and MPLS features. Featuring Topology-Independent In-Service Software Upgrades (TISSU*) and support for L2 gateway capabilities for bridging between virtualized and baremetal servers, the QFX5100 is designed for the most demanding, high-performance data center deployments.
By upgrading some of its legacy hardware to Contrail Networking and QFX5100 switches, eBay Classifieds no longer has to go into its data centers physically to re-patch or remove servers all the time; the company's new virtual environment reduces that.
Juniper Networks challenges the status quo with state of art products, solutions and services that transform the economics of networking and security architecture.
Nub8 co-innovates with customers and partners to deliver automated, scalable and secure networks with agility, performance and value. Nub8 offers its clients best network consulting services by reducing network costs; offering robust architecture, enabling smarter, more efficient business processes; providing security and protection for their most valuable assets.