Amazon reported Amazon Web Services (AWS) sales of $7.7 billion, compared to $5.44 billion at this time last year. AWS revenue grew 41% in the first quarter – at this time last year, that number was 49%. Amazon Web Services held 33 percent of the cloud infrastructure market in the quarter, which is flat from a year earlier, according to data published by Synergy Research Group. The market includes raw computing and storage, services for running applications and hosted private cloud.
What is AWS cloud migration?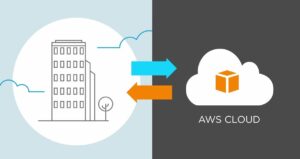 AWS Cloud migration is the process of moving data, applications or other business elements to a cloud computing environment. Some of important Migration services in AWS.
AWS Migration Hub
AWS Migration Hub is a portal for Amazon and third-party cloud migration tools and services that empower companies to transfer their servers and databases to AWS. It carries together three existing AWS migration services, namely the Application Discovery Service, the Database Migration Service, and the Server Migration Service. Amazon has delivered a single dashboard for realizing apps, migrating servers and databases, and for post-migration workload optimization. Centralized migration tracing is certainly one of the most important compensations of using the AWS Migration Hub.
What is AWS well architected framework?
AWS Application Discovery Service
The AWS Application Discovery Service systematizes the process of discovering and collecting system information. It helps to make sure that they have a deep and complete understanding of all of the moving parts that power each application.
AWS Database Migration Service
The AWS Database Migration Service is a AWS tool for migrating an on-premises database to the Amazon Web Services cloud. The service targets to decrease the duration of database transfers, which can take months. It can offer homogenous migrations, such as Oracle to Oracle, as well as heterogeneous migrations, such as Oracle to MySQL. Continuous replication can be done from data center to databases in AWS and also reverse. Replication between on-premises to on-premises databases is not supported.
AWS Server Migration Service
AWS Server Migration Service helps to review, track, manage migrating virtual machines from an on premise or datacenter environment to the AWS public cloud.
AWS Snowball
AWS Snowball is a physical device with either 50 or 80TB of storage space that is intended to transfer large amounts of data in and out of the AWS cloud. The main advantage of using AWS Snowball is speed. It could take months to transfer 50TB of data even with high-speed internet connections, and transferring that much data over the internet is often not feasible. Snowball can transfer 50TB onto a Snowball in less than a day-depending on your local environment and have the data on AWS within a week, including shipping times.
Beside above services, AWS Snowball Edge , AWS Snowmobile ,AWS DataSync and AWS Transfer for SFTP, are some of the main tools for Migration in AWS.