Amazon Web Services (AWS) is a cloud computing service that provides 165 integral services such as: Storage, Artificial Intelligence (AI), E-mail services, Networking, Mobile services,  App services, Security, and IT services in general. At least 80% of Big Enterprises are using AWS, why? Let's figure out what are the benefits of AWS cloud computing. 
Benefits of AWS Cloud Computing
Easy to use: Hosting your application on AWS is faster, easy and safe. It doesn't matter if it is an existent app or a new one based on SaaS, you can use the AWS console to administrate the hosting platform in a simple friendly way. 
Platform and Infrastructure as a service: Unlike to physical storage, in AWS you don't have to worry about anything, because they would give you the Cloud Computing Platform and Infrastructure as a service, preparing everything for you. This gives you more time to solve the problems or impulse new strategies of your Start Up or Enterprise, saving you a lot of money and time. 
Flexible: With AWS you can choose the operative system of your preference, the programming language, the database, as well as the web app platform. At the same time you would have access into the control environment where you can load the services and software you need at the time. App migration in AWS is simple too. 
Cheaper: You don't have to pay the same amount of money in AWS that you do on physical storage services and you will never find a suspicious bill in AWS, because they are using a per hour billing system that give you all information about your "consumption" per hour.  
Scalable: Elastic Load Balancing and Auto Scaling services allow the storage in your cloud expand or reduce depend on your needs. You will have access to this resources anytime you require it. 
Safe and trusted: Who doesn't know about Amazon? This is one of the most trusted companies in the world, besides that AWS use an integral focus security system to maintain optimus defense in their infrastructure. 
The benefits of AWS surprise you? You have not seen anything!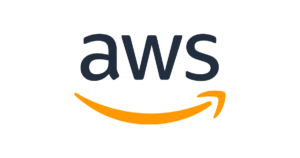 Important services AWS offers
In addition to the great benefits of AWS Cloud Computing, here are some of the most importante services this company offers.
Elastic Compute Cloud (EC2)
Virtual Private Cloud (VPC)
Simple Storage Service (S3)
Relational Database Service
Route 53
Elastic Load Balancing (ELB)