Background
Power BI is a set of business analytics tools that provide insights throughout your company. It lets you to: connect to hundreds of data sources, streamline data analysis and preparation, harvest beautiful reports, then publish them for your company to consume on the web and through mobile devices.
Power BI is based on add-ins for Excel as: Power Query, Power Pivot, and Power View. Power BI is a new application that passes all these tools together in one place.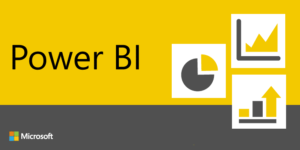 What is Power BI Service?
Power BI service will house the datasets, graphs, reports, and dashboards you produce using Power BI Desktop. You can also plan periodic refreshes of the data using the Schedule Refresh options.
There are two methods to license Power BI Service as:
1.Power BI Pro
Power BI Pro isn't massively different to Power BI Desktop. They have the similar visualization choices, the similar restrictions on storage and file upload size, and the similar report refresh allowance. The key difference is that with Pro, you can share your data, reports, and dashboards with others privately—provided they also have a Power BI Pro license.
2. Power BI Premium
Power BI Premium is an alternative way to acquire access to Power BI. Rather than buying licenses for separate users like you would with Power BI Pro, with Premium, you pay for the amount of space and processing size you want to carve out for your corporate.
Power BI Mobile
Power BI Mobile is Power BI's native mobile app, available for Windows, iOS, and Android devices.
With the app, users can get access to real-time graphs, dashboards and reports, either that data is stored in the cloud, or on premise. Mobile users can also generate and share reports, submit natural linguistic queries, and set up push notifications to get alerts sent to their mobile devices.
Power BI Gateway
Power BI gateway is used to link on premise data sources like SQL server to Power BI desktop or Power BI cloud services to acquire nonstop data for analysis, reporting and analytics. Power BI Gateway lets keeping the dashboards produced using on-premises data sources, installed to the PowerBI.com service, well-run using either a refresh schedule or on demand by a data steward. There are a number of gateways dependent on the solution you planned. The Power BI gateways are set up on a server or even a desktop pc in your local network. They deliver outgoing data feeds to Power BI.
Nub8 helps businesses achieve data driven analysis, insights and competitive edge by providing training, consulting and custom development solutions related to Power BI. Our technological expertise spans across the Microsoft BI stack specially related to PowerBI, for data extraction, data science and business intelligence.