Background
Power BI is a set of business analytics tools that provide insights throughout your company. It lets you to: connect to hundreds of data sources, streamline data analysis and preparation, harvest beautiful reports, then publish them for your company to consume on the web and through mobile devices.
Power BI is based on add-ins for Excel as: Power Query, Power Pivot, and Power View. Power BI is a new application that passes all these tools together in one place.
What is a Power BI Report Server?
Power BI is not just a cloud-based BI technology. Due to demand for some business for having their data and also BI solutions on-premises, Power BI also has a choice to be installed fully on-premises. Power BI on-premises is called Power BI Report Server.
You can use this server to host paginated reports, mobile reports, and KPIs. It is considered a 'one-stop-shop' reporting solution, making organizing and sharing reports simple and effective.
These are the two methods to procure Power BI Report Server, as it cannot be purchased directly.
1. Power BI Premium
Power BI Report Server is contained within as part of your purchase of Power BI Premium capability within the Power BI Service. You may consider of it as an "add on" to buying Premium capacity. Procurement of Power BI Report Server via this method is best for those corporations that are considering for a hybrid (both cloud and on-premises) BI architecture.
2. SQL Server Enterprise
Power BI Report Server is contained as part of your buying of SQL Server Enterprise with active Software Assurance (SA). This is presently the ONLY way on-premises clienteles can obtain Power BI Report Server.
Report Server Web Portal for Power BI Report Server
With help of Report Server Web Portal, Power BI and other types of reports can be installed to the report server. This content can then be analyzed, managed, organized into folders, and seen by users from web browsers and the Power BI mobile devices. The web portal will group items into different categories. The available categories are the following.
• KPIs
• Excel Workbooks
• Datasets
• Data Sources
• Resources
• Mobile Reports
• Paginated Reports
• Power BI Desktop Reports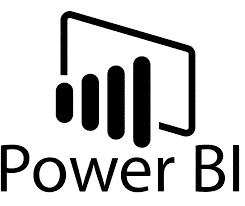 Power BI Desktop for Power BI Report Server
Desktop will analyze, cleanse and organize data, and you can create as various visualizations as you want; Desktop provides you complete access to Power BI's library of visualization templates. You can also export data and reports to Excel. Using Power BI Desktop, you can refresh your reports as per configured schedule. To make Power BI reports for Power BI Report Server, you must download and install Power BI Desktop optimized for Power BI Report Server. This release is dissimilar from the Power BI Desktop used with the Power BI service.
The coolest way to be certain you have the most up-to-date version of Power BI Desktop improved for Power BI Report Server is to start from the web portal of your report server.
Want to analyze, discuss Microsoft Power BI for your corporate? Need a platform and team of experts to kick start your data analytics efforts with Power BI? Nub8 can help. Contact us now.